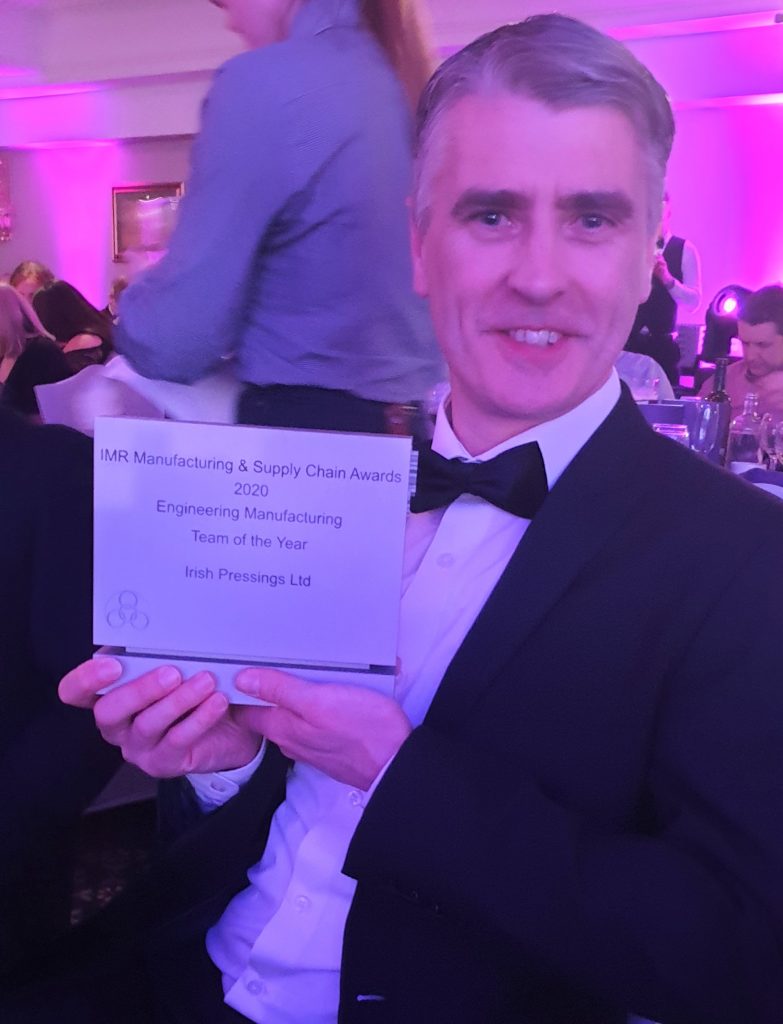 2020 has begun in award-winning style for Irish Pressings Ltd. who picked up the Engineering Team of the Year Award at the Irish Manufacturing Awards held in Dublin on Wednesday evening.
The company – based in the Udaras na Gaeltachta Industrial Estate in Gweedore – specialise in the design and manufacture of tooling and metal pressed components for a range of engineering sectors, most notably automotive.
Established by brothers Declan and Brendan Ward in 2005, Irish Pressings has grown from a small start-up with 3 employees to a very successful SME employing over 70 people and with end-customers including Bentley, BMW, Honda, Jaguar Land Rover, Nissan, and Scania to name just a few.
The Irish Manufacturing Awards were hosted at CityWest in Dublin and are aimed at "highlighting the implementation of smart thinking to enable competitive manufacturing and recognising Ireland's capacity to deliver world class manufacturing".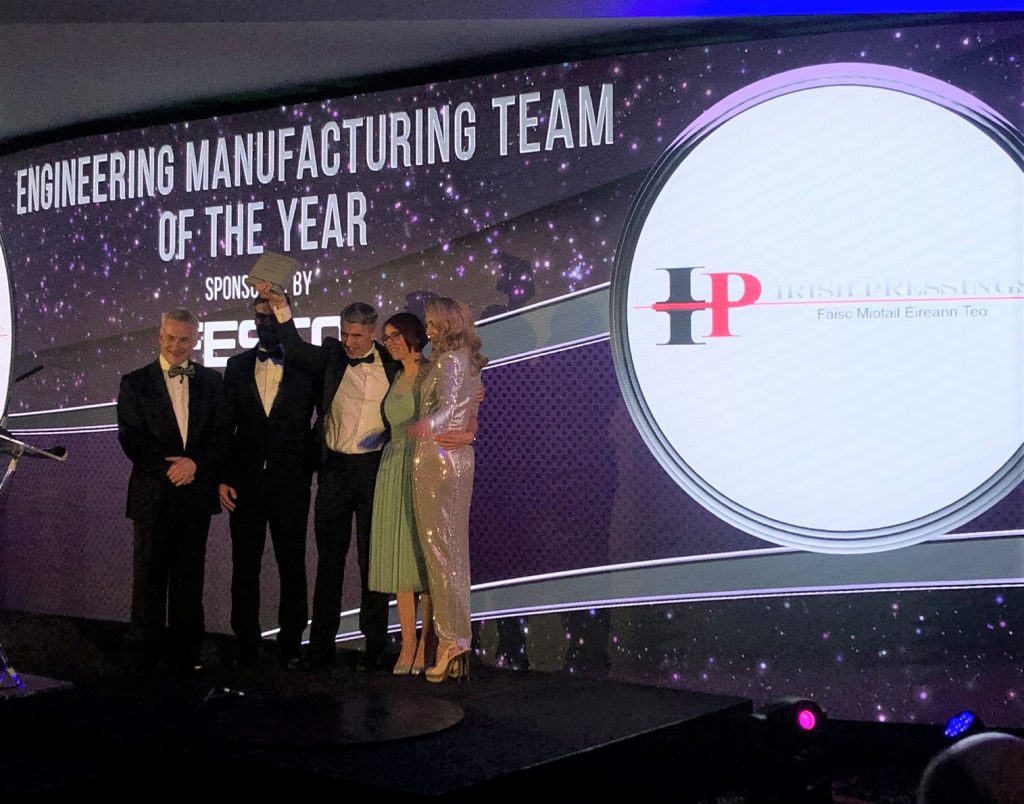 The Judging Panel for the Awards included Regina Moran (Business Director at Vodafone), Eoin O'Driscoll (Chairman of the Tyndall National Institute), and Bob Barbour (Director and Chief Executive of the Centre for Competitiveness) all of whom were impressed by the innovation and agility evident throughout the company. This agility has allowed Irish Pressings to continually evolve and react to changes in market conditions and has resulted in an average 20% growth per annum since formation in 2005.
Irish Pressings is strongly embedded in the west-Donegal community and provides valuable employment in an area that in many instances has been left behind economically. This commitment to the development of West-Donegal and providing opportunities for young families to stay or move there is an integral part of the Irish Pressings' philosophy. "People and customers often ask me 'why did you set up away out here in the middle of nowhere?' to which I reply 'because this is where I live'" explained proud Donegal man and Irish Pressings Managing Director, Declan Ward after Wednesday night's Awards.
Described by Newstalk's Vincent Wall as a "fantastic success story on the edge of the Atlantic up in Donegal", Irish Pressings intends to use this recognition as a further stepping stone towards their goal of becoming one of the world's leading automotive tooling and component suppliers.